Exhibition
The Office
The Monsen Shipping Company
Stavanger Maritime Museum consists of several merchant properties that were built at the beginning of the 1800s. Several of the exhibitions show different interiors and environments illustrating how the rooms in these buildings were used before it became a museum. The shipping company's office is the most authentic of these.

The Monsen family's shipping company was established in 1812 at Skagen 18, and this is where the business operated from for 165 years. Sverre Monsen was the last of five generations where father and son took over from one another as shipowners. After Sverre died in 1977 the business was dissolved. Stavanger Maritime Museum acquired the unique interiors and moved them here to Nedre Strandgate 19. The rooms give an excellent insight into how the interior of a maritime office would have appeared in Stavanger during the inter-war period.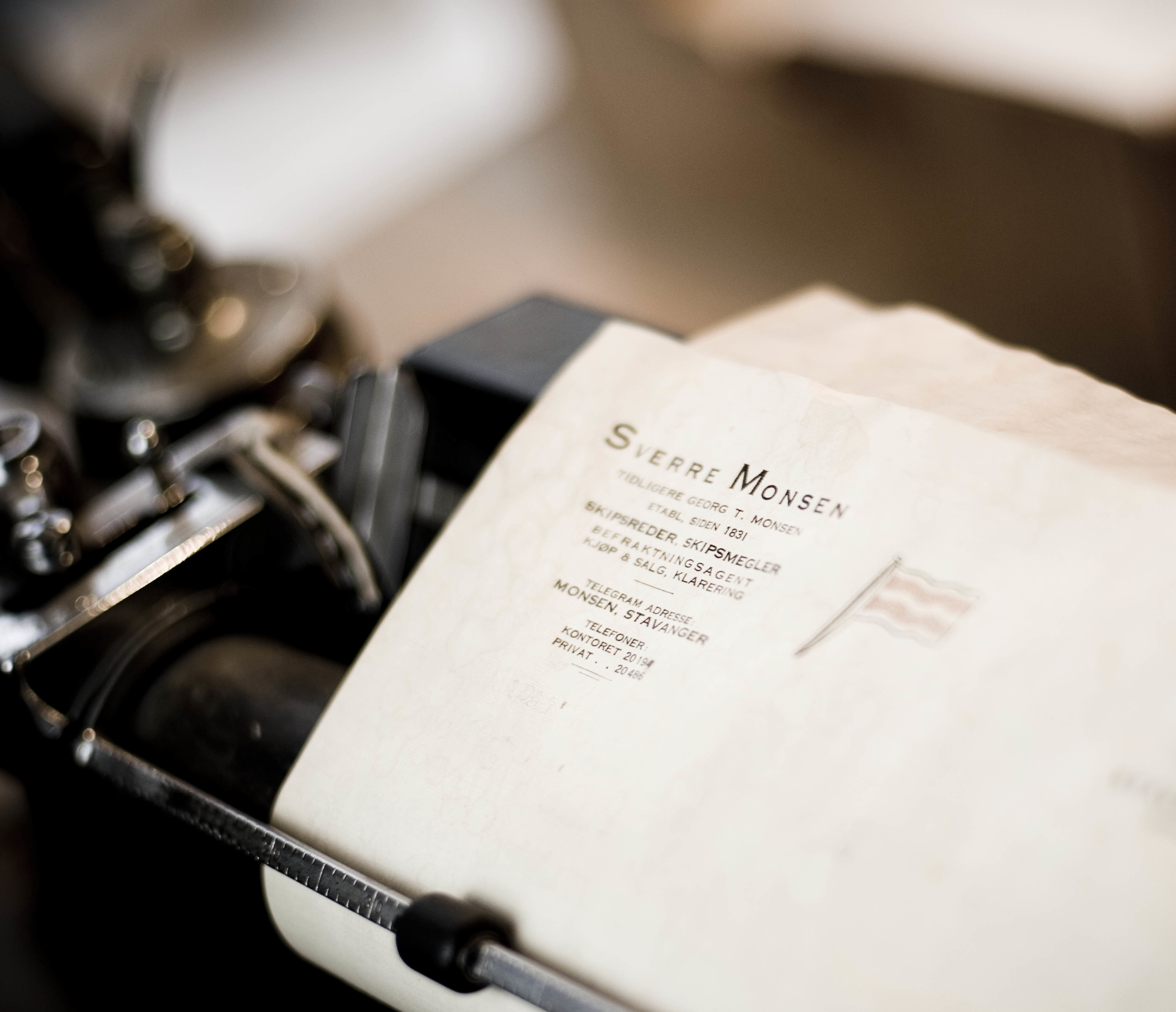 The Monsen Shipping Company started with the herring trade to the Baltic countries and at the same time operated a business salting the herring at home in Stavanger. In the 1830s they ventured into the international freight trade. The firm was amongst the first of Stavanger shipping companies that supplemented their sailing fleet with steamships. By the beginning of the 1900s the company specialised in the fruit trade from the Spanish and Portuguese Atlantic islands to Northern Europe. The company ceased to operate ships in 1954 although it continued its trading activities until 1977.